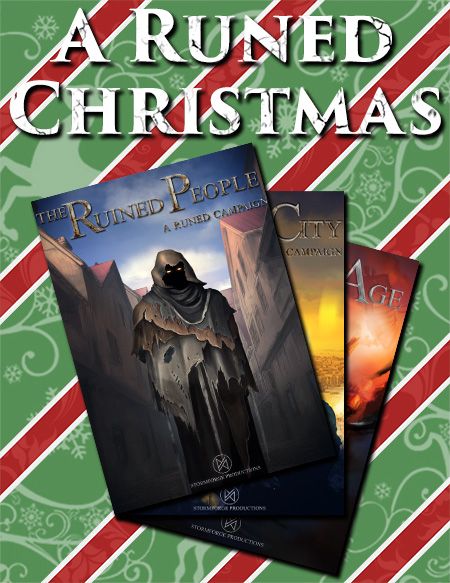 Another year is almost gone and Christmas is already just around the corner! And you know what that means, it means jolly good old sale!
While you're looking around for presents to buy, treat yourself to a little runic magic and delve into the world of the Runed Age with the Runed Christmas sale. You'll find all 3 major Runed Age books in this bundle as well as a few free goodies to get you started in the massive, magical, metropolitan city of Middelburg.
You'll get all of this for only $19.99 and you can click on either the banner below or the image above to get straight to the bundle.
The sale will run for the entirety of the Christmas season so you be sure to spread the word around and have everyone have a very merry runic Christmas!